The Force continues to be strong at Hasbro with their Star Wars line. The toy that will receive the most amount of buzz will certainly be FurBacca. This mashup of a toy brings back Furby (remember him?) to a whole new generation of kids that won't think the technology is all that cutting-edge but will enjoy the Star Wars theme of this fun novelty furball.
Watch the video here toyportfolio-star-wars-furbacca-hasbro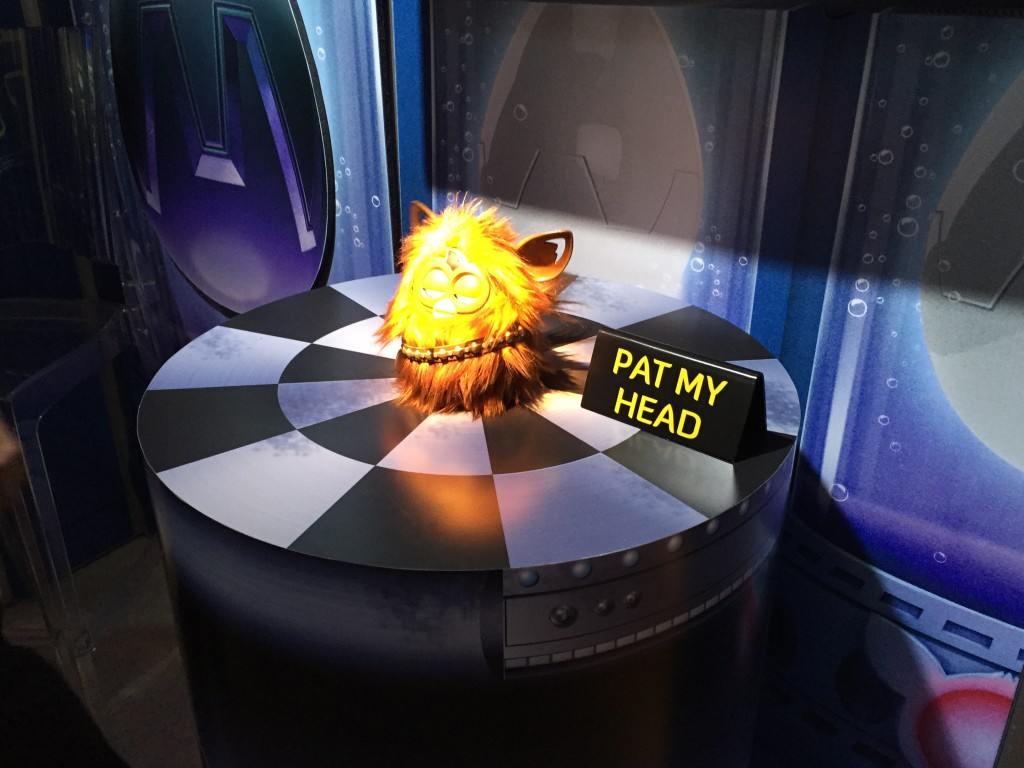 Now what always gets my attention in the Star Wars section at the Hasbro Toy Fair showroom are the lightsabers. I never think they can out do the version from the year before, but I was really wrong.  Imagine the biggest, baddest lightsaber you can think of– and that's what's coming for 2015. I need one.
Specifically, I want to play with the Bladebuilder Lightsaber where you can add several sabers to build your own super lightsaber. (I think they would have gone with Build a Blade if it wasn't so close to Build a Bear). Anyway…it has all the great authentic lightsaber sound and it looks super cool.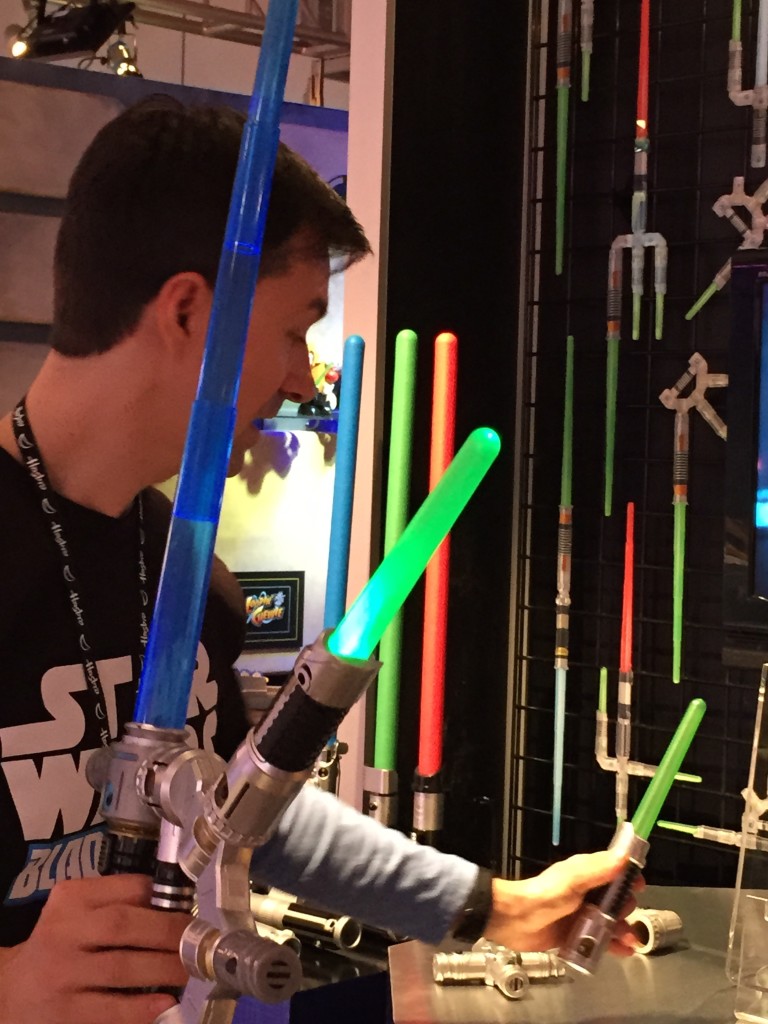 New for the even younger Star Wars fans….there's also Star Wars Mr. Potato Head (he's been around before) and the new Star Wars Play Doh. Now I wouldn't share the movies with a three year old, but Hasbro is counting on the trickle down from the cartoon series STAR WARS REBELS that older brothers and sisters are watching as well as sentimental buying from Star Wars fans that can't wait to share the series with their kids.