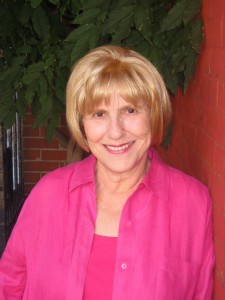 I'm thrilled to share the terrific news that my amazing mother (and business partner) was honored last night with a Lifetime Achievement Award from Women in Toys.  Joanne was recognized for being a true trendsetter in how we talk about the value of play and the importance of providing our kids with quality playthings.  As always I'm so immensely proud to be her daughter.  On a professional level, there is no better partner.
Last night should have been that moment when you are surrounded by your peers in your industry and soak in that your work matters and has been appreciated.  Sadly, my dad was hospitalized last night.  It was one of those moments when life just throws you a curve ball.
My mom was so touched by the honor and thanks all of the members of the organization.