For me it was clearly a combo of  hating practicing asbestos litigation and my mother having a really great time writing about toys and play.  I left her after a segment she did at the Today Show to go back to my office and thought–that just seems like a better way to spend the day.  I'm always curious how other people find their way to the toy industry. It is a business — and not all warm and fuzzy as you might think–but still it is different.
So I started a series called Meet the Toymakers.  This gave me an opportunity to find out how other people joined the ranks of toy industry insiders.  And since most people seem to have a desire to also be in toys, I thought it would be interesting to hear how other people fulfilled their dreams.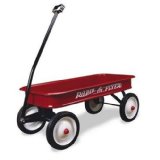 This week- we have an interview with Robert Pasin of Radio Flyer.  Unlike most of the people I've  interviewed, Robert is third generation in his family's toy business. That's hard core and brings it's own set of challenges even when you are in charge of an established and iconic American brand.
I also interview Chris and Will Haughey of TEGU.  These brothers both left their Wall Street jobs to start TEGU.  Besides making a lovely product (wooden blocks with built in magnets) they are also finding a way for their business to give back to the people of Honduras by creating jobs.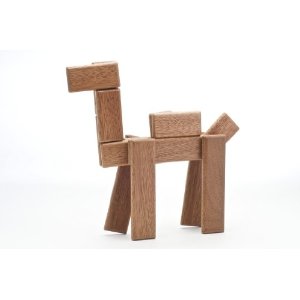 Both interviews are posted on our website at www.toyportfolio.com