Last year, I'll admit– I was pretty bug crazy. Spiders, little bugs, remote controlled bugs…couldn't get enough of them. They're all over our Platinum List.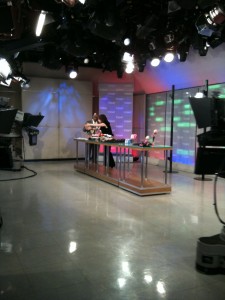 During one of my segments with Al Roker on the Today Show–I was showing a remote controlled spider…he said he would like a rat.  Well Al, watch out what you wish for!  Right after I finished the segment, I heard from the company, Fantasma Toys, that they were indeed working on a RAT.  I really thought they were kidding until I got to Toy Fair this week…and sure enough…a remote controlled RAT.
Now,  if RATS aren't your thing, not to worry.  Could I interest you in a mouse? Less creepy?  New from Wild Creations.
Ok, now as much as I LOVE bugs…I really, really hate rats and mice!
Happily, there is a new bug, one that makes me smile. New from Wild Creations.