Ever wonder how certain things get made whether it's something to wear (in a hideous shade or impossible to wear shape) or a kitchen appliance you can't imagine you'd ever use more than once-a la the Chickenborg Egg Cuber.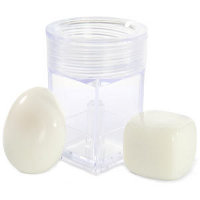 I often find myself asking this question in toyland.  It would be fun to sit in the design meetings (that perhaps were held during happy hour).  Now take that ridiculous design concept and imagine it's been sold to the brand manager, the sales force, etc.   And then there are the retailers who also drink the kool aid and fill their  shelves with these products.  I then wonder if the design team that had a silly idea or I- can't-believe- they'll-go- for -it concept – has a good laugh.
Now one of these toys made our top Platinum Award list this year – I don't necessarily mean they're terrible products…I just wonder how they came to be. (Ok, for some, I do think they're pretty dreadful.)
1. Cuponk – This wins as the ugliest designed toy we received. Much like playing quarters, the aim here is to get the eyeball into the container.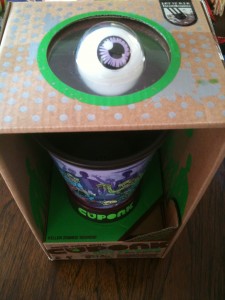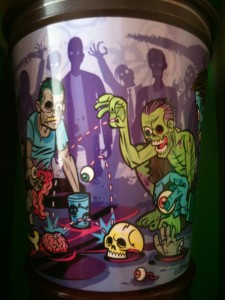 Is it just me or does this just seem like great training for drinking games? And take a look at the images.  They're not just ghoulish, they're unpleasant and certainly not visuals that are important to the 8 and up set.
2. Fish with Removable Bone– I'm all for pretend play but this one just struck me as going a bit too far. I think our kids can pretend to fillet the fish. Of course this is a refreshing and healthier choice than the countless number of plastic hot dogs and french fries we receive every year.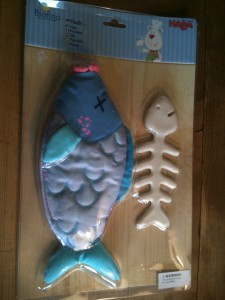 3. Barbie Video Girl– This product is on our Platinum List…but we still would have loved to have been in the meeting where they decided to place the camera in the middle of Barbie's chest. I'm just saying.  In fact, I've spent way too long discussing where they could have placed it instead.
A possible solution that won the most votes–Barbie could have been holding a video camera rather than being the video camera.  I see it–but I also appreciate the design elegance of having it where it is (on her "necklace").  If you want to talk pure silliness, the Barbie Glitterizer, where Barbie is put into a chamber and sprayed with glitter, wins hands down in my book.
4. Detainee Kit– If your child is saying "Mommy when I grow up I want to be a TSA employee", then I guess this set makes sense!  Complete with a body scanner and handcuffs…you're child is ready for post 9/11 cops and robbers. The set also comes with a lie detector and evidence kit.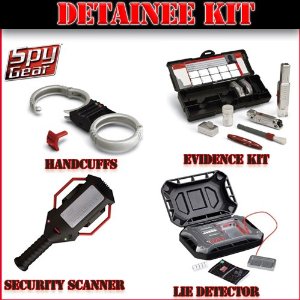 Now that I've pointed out the obvious "wow, really" factor of this kit- I should point out that some kids will really love this kind of role playing…and enjoy the realistic props. For others role playing with the security wand may make the real life airport security experience a little less scary. It just makes me sad.
5.WWE Accessories. On the other hand if your child aspires to be a WWE champion, why not strap on the championship belt now, right? Complete with sounds effects (to me it sounds like Charo!).
6.Flatsy– Here's how this meeting probably went. "What if it looks like you drove over your child's doll with the mini-van?" "Yeah!"  "Cool!"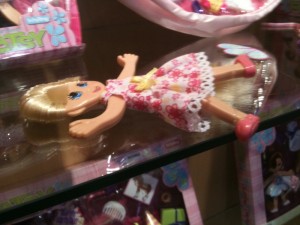 Truth be told, I kind of like the absolute silliness of the design-although I can already hear well-meaning body image advocates raising issues about what kind of dangerous role model these dolls present to young girls.
7.Learn & Groove Musical Wand.   Really? No comment.