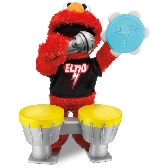 Tomorrow morning I'll be sharing some of our award winners that are what the media calls "hot toys." These toys are often the ones your kids see again and again on tv commercials.  Hot toys tend to be more about novelty than anything else, and while there's absolutely nothing wrong with some novelty, it shouldn't be the only type of toy your child receives for the holiday.  A playroom full of novelty toys will invariably result in a chorus of  "I have nothing to play with" before the Christmas tree is removed from your house.
That said, we always look at the toys that we know will get a great deal of hype. Do they work as well as they do on the commercials?  I remember one year a doll that was supposed to flip and flip — but only really did one flip and that was with a great deal of assistance. Not exactly what the commercial promised. The toys on our "hot" list are products that our toy testers really enjoyed.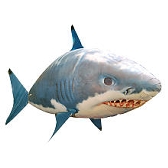 Hot toys can take on a life of their own during the holiday season. Many lists are generated by toy retailers – this tends to be more about marketing than full reviews about the toys themselves.  Hot toys provide the perfect "toy story" and is often the first question we're asked this time of year, "so what's the hot toy of the season?"
This type of toy frenzy doesn't always mean the toy is right for your child. Furby, for example, got so much buzz from a Wired Magazine piece even before it hit a single toy store in this country.  And while it was the toy to get, it certainly wasn't the ideal toy for toddlers who would have been a little frightened by the gremlin-like nature of the toy.  Grown-up collectors can also fan the fire of a toy- this can also lead to ridiculous prices on-line.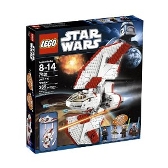 While no one toy seems to have taken on the mantel of the "it" toy of the season, there are several that are getting lots of buzz – from the latest Elmo (he now wants to be a rock star) to amazing Star Wars LEGO builds or a remote control flying Shark. If any of these toys are on your child's wish list, our suggestion is to buy them early. As was the case last year, inventories are not particularly deep.
For full reviews of those we recommend, please visit our website at www.toyportfolio.com.
And be sure to check out our full list of Platinum, Gold, Blue Chip and SNAP (Special Needs Adaptable Product) Award winners.